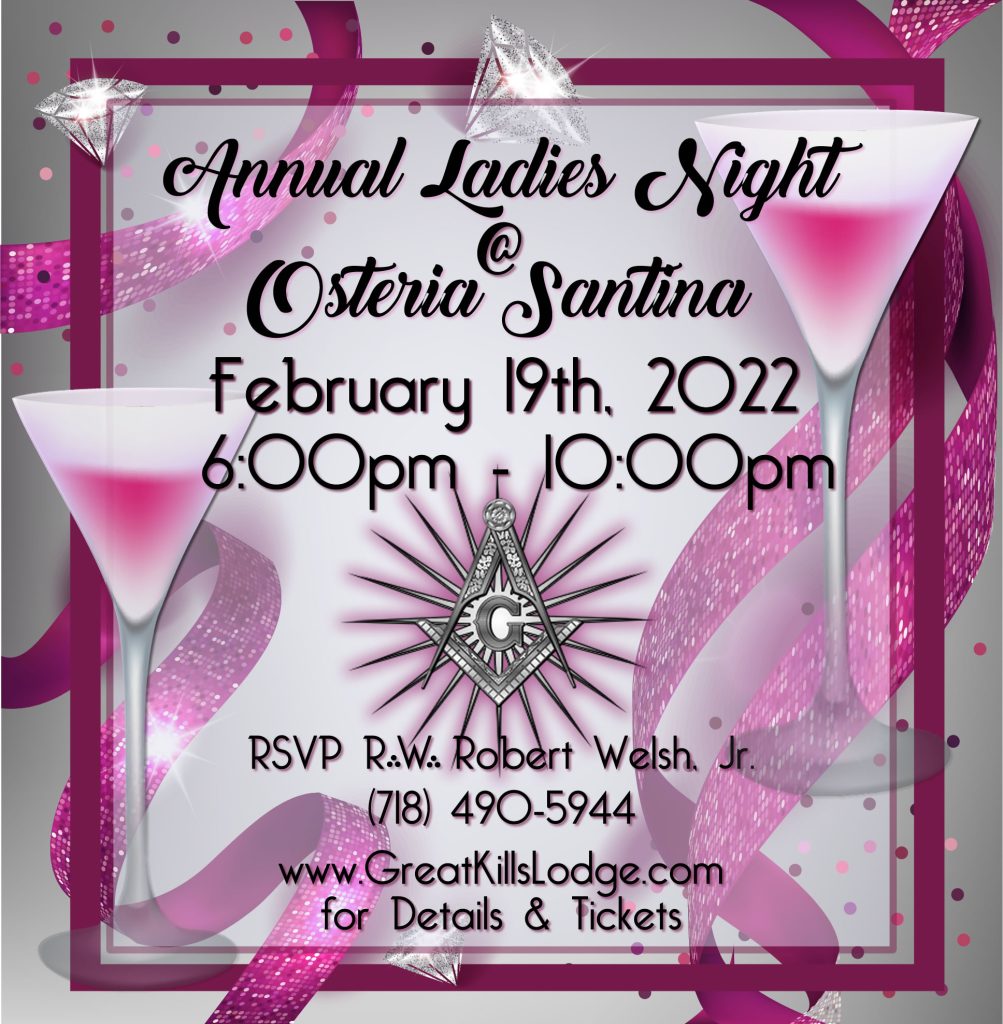 Brothers,
We're trying this again!!!
Join us this Saturday Night,  February 19th for our Annual Holiday Party
6:00pm ~ 10:00pm
Dine, Drink & Dance the Night Away
@
Osteria Santina
502 Jewett Ave, Staten Island (map)
The cost is:
$100.00 per couple for Great Kills members
$100.00 per person for non Great Kills members.
Dress: Suit & Tie
We need to have a head count so we can purchase gifts for the ladies and inform the catering hall of how many people are attending.
PLEASE CALL BOB WELSH or Jay Cohen ASAP!
Time is running out.
We are now setup to accept payment by Credit Card using PayPal
(There is a $5 processing fee)